Catholic Arkansas Sharing Appeal 2018
Through a gift to the Catholic Arkansas Sharing Appeal (CASA), we can "give ourselves more fully to the Lord." CASA supports the ministries that help those in need, evangelize, educate and care for the flock across the Diocese of Little Rock. The 2018 appeal begins Feb. 3-4 in parishes across Arkansas. A recorded homily from Bishop Anthony B. Taylor is played at all Masses and pledge envelopes are handed out asking parishioners to meet this year's $2 million goal.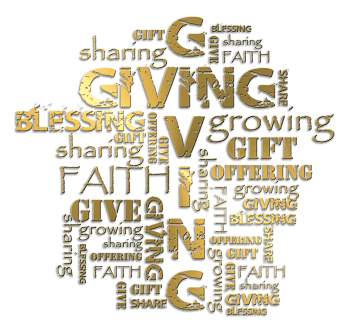 Speaking of Blessed Stanley Rother, Bishop Taylor said: "He inspires us to give ourselves more fully to the Lord in the concrete circumstances in which we find ourselves, and your donation to CASA is part of your gift of self to the Lord." Read or listen to his homily in English or Spanish.
Bishop Taylor also reflected on three key blessings during his 10-year tenure as bishop of the diocese.
1.) "During these 10 years, with our upcoming eight ordinations this spring, I will have ordained 34 priests for the service of our diocese, plus three Benedictines — more than half of all the Diocese of Little Rock priests presently in active ministry — in just 10 years."
"Our diocese has spent $11 million to prepare our seminarians for ordination to the priesthood. About one million of that came from your donations to CASA."
2.) "We have built or remodeled several buildings, which serve the needs of our diocese as a whole: our Catholic Charities building, our House of Formation for our seminarians, the annex to the House of Formation where I now live and where classes are given, repairs to several buildings at St. John Center, and this year the complete remodeling of our Fletcher Hall retreat center, which is used 48 weekends out of the year for diaconate formation, Search retreats, adult religious education, Marriage Encounter; the list goes on and on."
"The total cost of all these projects will have been $6 million dollars. And important to me, all of this has been financed without a diocesan-wide capital campaign, but rather through your donations to CASA."
"In our diocese we ask you to give 1 percent of your gross income to CASA. For instance, if you earn $50,000 per year, pledge to give $50 per month for the next 10 months and that will be 1 percent of your income."
3.) "But the bulk of your CASA donation goes to fund the diocesan offices and programs sponsored by these offices to build up the Kingdom of God here in Arkansas. And here I would like to take a moment to thank the staff of our diocesan offices. They give of themselves so generously in the service of the Church in Arkansas and are excellent stewards of the CASA funding they receive."
Parishioners are asked to turn in their pledge/gift envelopes, indicating their total gift and the method through which they will give it. They may choose from a one-time gift or pledge to be paid in monthly installments until the total gift is received.
Donors may pay by check, credit card or bank draft. If you wish to donate online, go to Online Giving. To learn more, see Options for Giving.
"The Lord asks us to give our whole self to him, so giving 1 percent of our money to CASA should be something that practically all of us should be able to manage. Thank you so much for your generosity," the bishop added.
For a complete list of ministries supported by CASA read Arkansas Catholic.
Catholic Arkansas Sharing Appeal (CASA) began in 1990 to provide critical funding for the pastoral, educational and social needs of the Diocese of Little Rock. Through the generosity of Catholics our diocese, we have been able to help the poor, developing parishes and our Catholic schools to continue their ministries in promoting the teachings of Jesus. Donations have also helped to educate deacons, lay ministers and seminarians as well as make all ministries of the diocese a success. To learn how to give to CASA, see Options for Giving.