The reason for our hope is our trust in God
Published: September 15, 2018
This is the eighth column in a 10-part series.
By Cackie Upchurch
Director of Little Rock Scripture Study
"Always be ready to give an explanation to anyone who asks you for a reason for your hope." These words from 1 Peter 3:15 presume that hope is an essential characteristic of God's people. They seem particularly timely in our current world situation and in the midst of recent revelations about abusive and criminal behavior within our church.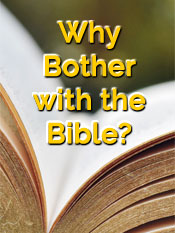 Are we naïve to have hope in times such as ours? Are we simply being optimistic rather than realistic?
The symbol Christians often associate with hope is the anchor. Hebrews 6:19 refers to hope as "the anchor of the soul, sure and firm." The funny thing about anchors is that as big and as heavy as they are, they do their real work below the surface, not seen until lifted from the water for the vessel to move forward. Anchors secure in place anything from a dinghy to a cruise ship, making sure the vessel is not carried away in rough tides and bitter winds.
The question for us? What is it that anchors our individual lives and the life of our faith communities? The Bible reveals that God is both the source of our hope and its goal. The Bible does not say hope is easy. It is built on trusting in God, a God who, the Bible tells us, is constant in his care of us.
God's care may come in the form of liberation (Exod 15), or a king's anointing (2 Sam 2:1-7; 5:1-5), or the opportunity to repent of sin and return to covenant (Joel 2:12-18). It may be demonstrated in the more personal stories of healing (Luke 5:12-26), forgiveness (John 8:1-11), assurance (Matt 6:25-34), and even correction (Mark 10:35-45).
We trust in God not because we are optimistic but because God is faithful. Praying with the Bible's teachings and stories helps us to recognize God's faithfulness and abiding care in our own lives and in the lives of those we love. These are the essential building blocks of the Christian virtue of hope.
Reflecting on God's care is a way of meditating on the overarching promise of God to be with us. The ultimate promise of God's abiding presence came in the form of a child born in Bethlehem, whose very name, Emmanuel, means God is with us. We are not promised health, or freedom from persecution, or an easy life. We are promised that God is with us.
In the life and death of Jesus we see that God walks with us, suffers with us, rejoices with us and, in the end, shares the fullness of life with us. This is the rock solid foundation of our hope. It orients us toward the future by grounding us in God's goodness in the past and present, a goodness we sometimes fail to see even as it anchors us.
Seen in this way, Christian hope cannot be confused with mere optimism. It is not equivalent to a cheery outlook on life, and does not depend on outside circumstances. Hope is deeply rooted in our belief in and experience of God. It is so definitely long term that we dare not confine it to small moments or specific situations. It may begin in sacred moments, but hope pushes us toward the future; it pushes us toward a larger horizon than what we now see; it asks us to be courageous.
Some would say that despair is the opposite of hope, but perhaps its true opposite is fear. When we fear change, we dare not hope for something new. When we fear intimacy, we dare not hope for authentic love. When we fear loss, we dare not invest ourselves in anything we cannot control. When we fear pain, we dare not spend ourselves on the hard work of building the kingdom.
Jesus says simply, "Do not be afraid," using words that are repeated so many times in the Bible that we could read a different passage with this phrase every day of the year. These four simple words remind us still that hope, and not fear, anchors us in Christ.
In these days when our church is suffering the effects of its own sinfulness, we still have reason to hope. The reason is not a "what" but a "who." We join with Timothy who says, "I know him in whom I have put my trust" (2 Tim 1:12).
Study Questions
What recent events have tempted you to give up hope? How have you prayed about these events and your response to them?
Sometimes we wonder where God is, and how God is demonstrating care for us and for those who suffer. In what ways might you be the presence of God to someone who is hurting or feels abandoned?
How would you describe the relationship between hope and trust? What experiences might you call to mind to illustrate how the two work together?
How would you describe what or who anchors your life?
This article was originally published in Arkansas Catholic Sept. 15, 2018. Copyright Diocese of Little Rock. All rights reserved. This article may be copied or redistributed with acknowledgement and permission of the publisher.