God's word invites us into a family
Published: June 16, 2018
This is the fifth column in a 10-part series.
By Cackie Upchurch
Director of Little Rock Scripture Study
If you've ever attended a large family reunion, you know it becomes a kind of virtual scrapbook in the making. We listen to one another's stories and talk together about those relatives who couldn't attend. We marvel at what our ancestors managed to accomplish, sometimes with meager means, and we create new memories as we share meals, activities, laughter and tears.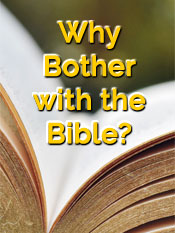 In some ways, our Bibles become a kind of family reunion as well. In its pages we meet our spiritual ancestors and discover that, although we are separated by centuries and cultures, we have much in common. It's that human dimension — the very mortal characteristics like fear and longing and ambition and sorrow and regret and hope — that ties us together.
When we read the story of the Canaanite woman, a Gentile who begged Jesus to heal her daughter (Matt 15:21-28), our own experiences of desperation or feeling like an outsider will help us to enter into that scene. When we read that Jonah never wished to bring God's message to his sworn enemy, the Ninevites (Jonah 1), we surely know how discomforting it is to recognize our own stubbornness or even resistance in doing God's will.
When we read about the violence that erupted between Cain and Abel (Gen 4), how can we not relate it to what we see sometimes see playing out sometimes in our homes and neighborhoods? When we come to the tomb of Jesus with the women who followed him (Mark 16:1-8), we feel their deep sense of loss, sorrow and even confusion.
As we become more and more familiar with the contours of these 73 books of the Bible, we will find ourselves befriending the people who are introduced to us. We imagine their lives and we make connections with our own. We listen to their stories as we would listen to those of a great aunt or a cherished grandparent, or a long lost cousin. We long to know more about the God who animated their lives and shaped their futures.
The writers of the various books of the Bible never intended to present accounts that could meet 21st century criteria of accuracy by documenting their sources or writing solely for factual purposes.
Rather, the Bible's writers were responding to their experiences of the divine, and they crafted their stories in such a way that God's very presence was at the core of what they intended to convey. They were shaped by their own cultural understandings of storytelling and by the Spirit's promptings. What results is a passionate passing on of tales of trust: God's trust in us and the people's growing trust in God.
Surrounded as we are by this extended family of faith, we become more and more able to detect God within and around us. We also begin to sense this deep connection with a community that began in the wilderness regions of the Middle East and expanded around the world across many generations. We sense that we are to live lives worthy of the calling we have received, as St. Paul reminded so many of the communities who received his correspondence.
In his recent apostolic exhortation on the call to holiness, "Rejoice and Be Glad," Pope Francis tells us in the opening paragraph that the Lord "wants us to be saints and not to settle for a bland and mediocre existence." He goes on to remind us that holiness is not reserved for the already virtuous, but comes to life in the ordinary ways of daily living as we turn toward the Lord with openness.
As we read and pray with the Bible, this openness to God grows within us and allows us to be counted among those who are holy. Holy, not perfect. Set apart, but not elite. The Bible is filled with ordinary people who are called to be holy.
Being among God's people and being called to holiness have much in common. God's call and God's community have the ability to rub off our rough edges, hone our sense of seeking true justice, and allow us to practice mercy. Getting to know our family of faith is well worth the effort.
Study Questions
Which people of the Bible do you feel you know most intimately? How have you come to know them better in praying with their stories in the Bible?

In what stories of the Bible have you found a connection with your own life experience lately?

How has being in a faith community helped to shape you as a person of faith?

Are there any obstacles to claiming God's call to holiness in your life? How are you finding ways through or around these obstacles? What help might you need?
This article was originally published in Arkansas Catholic June 16, 2018. Copyright Diocese of Little Rock. All rights reserved. This article may be copied or redistributed with acknowledgement and permission of the publisher.