God desires mercy more than sacrifice
Published: October 7, 2016
This is the 11th column in a 13-part series.
By Clifford Yeary
Associate Director, Little Rock Scripture Study
Nothing seems to have upset the religious leaders of Jesus' time as much as his freely associating with known sinners. The sinful of his day certainly included those known to have violated any of the Ten Commandments, but it also included those whose health, living conditions or lifestyles made them ritually unclean for participating in worship at the Temple.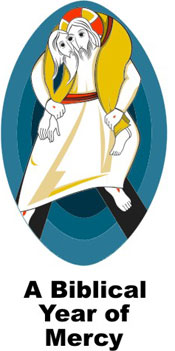 Tax collectors, like Matthew, were considered especially pernicious sinners because they defrauded their fellow Israelites by padding their tax claims in order to profit from their duties, and because the taxes went to support Israel's Gentile oppressors, the Romans.
Pious Jews of the day were careful with whom they associated. Their wisdom teaching included this advice from Sirach: "Take the righteous for your table companions; and let your glory be in the fear of God" (9:16).
Their religious traditions also included the notion of a "covenant of salt" that bound those who ate together in a bond of mutual loyalty. None of this prevented Jesus from eating with sinners, however, or even entering the home of Matthew, the tax collector, and enjoying a meal with him.
"While he was at table in his (Matthew's) house, many tax collectors and sinners came and sat with Jesus and his disciples. The Pharisees saw this and said to his disciples, 'Why does your teacher eat with tax collectors and sinners?'" (Matthew 9:10-11)
If you are a parent you probably either know or remember your concern for the character of your children's friends. Good friends build good character. The Church has always taught us to avoid the near occasion of sin, and friends with no boundaries could easily be fertile ground for temptation to grow. So why did Jesus seek out the fellowship of sinners?
Jesus overheard the Pharisees' question and gave them a wonderful answer: "Those who are well do not need a physician, but the sick do. Go and learn the meaning of the words, 'I desire mercy, not sacrifice.'" (Matthew 9:12-13a) Jesus was referring to the word of God proclaimed by the prophet Hosea (6:6), who employed the Hebrew word for mercy chesed (or hesed).
Chesed is a very rich term that embraces love, mercy and covenantal loyalty. By contrasting mercy with sacrifice, Jesus was saying that faithful observance of the rituals associated with religious practice held little value if one's faithfulness failed to reach out to those most in need of God's love.
In Hosea's day (750-725 B.C.), the political and religious leaders of Israel were tempted to seek protection from many sources, making alliances with foreign powers and worshiping foreign gods, while still worshiping Yahweh through traditional temple sacrifices. Hosea's use of the word chesed put an emphasis on covenant loyalty to God.
In Jesus' day, the Pharisees understanding of covenant loyalty (chesed) was at real odds with Jesus' purpose in seeking out sinners. The Pharisees saw the outcasts of society as sinners whose lifestyles might be the root cause for God allowing Israel to be dominated by the Romans.
For them, only a "pure" Israel would see the kingdom of God. Jesus, however, came to announce the arrival of the kingdom of God (usually referred to as the kingdom of heaven in Matthew's Gospel) through acts of mercy that healed, forgave and welcomed all to table.
"I did not come to call the righteous but sinners." (Matthew 9:13b) It all comes down to a difference in understanding what constitutes righteousness.
Today, as in Jesus' day, righteousness runs the risk of being equated with the desire for holiness. In its scriptural roots, holiness means to be set apart for God. Sacrifices are offerings set apart from our own goods in order to entirely dispose of them for a religious purpose. Holiness is a good thing, but some pursuits of holiness can become selfish acts which separate us from our neighbors, even creating outcasts.
Jesus did not come to rescue holy people from the contaminating presence of sinners. Jesus came to free sinners from estrangement from God's love and mercy. He knew that in order for them to exercise covenant loyalty they had to first experience God's love and mercy.
Correct worship does little to enhance God's presence in our world if the poor, the outcast and the sinner never get to experience God's love and mercy, which is our responsibility as followers of Christ to offer. We are called to be healers, not judges.
Study Questions
When have you ever felt ostracized or shut out by other people?

Jesus entered the lives of sinners as a physician who attends to the ill. What is the difference between welcoming sinners into one's company and joining sinners in their folly?

How might a narrow pursuit of holiness hamper the work of mercy?

How might your worshiping community better demonstrate God's love for the outcasts of society?
This article was originally published in Arkansas Catholic Oct. 8, 2016. Copyright Diocese of Little Rock. All rights reserved. This article may be copied or redistributed with acknowledgement and permission of the publisher.