Sunday, Oct. 17, 2021
Location: Cathedral of St. Andrew - Little Rock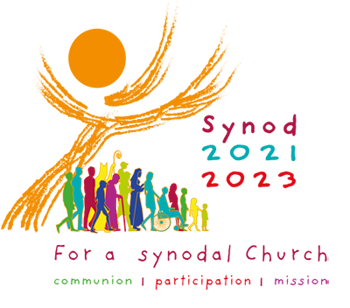 Bishop Anthony B. Taylor will celebrate this Mass at 12:05 p.m. to formally open the process of discussion and reflection in the Diocese of Little Rock in preparation for the Synod of Bishops to take place in Rome in October 2023. All are invited to attend.
"The word 'synod' means 'journey together' and the purpose is to help us be more inclusive as we look to our future as Church, and that we pay special attention to those on the margins whose concerns and perspective are so often overlooked," explained the bishop in a letter to be read at all Masses in the diocese Oct. 16-17.
In Arkansas, "our participation in the synod will consist of a series of meetings between now and April in order to reflect on the following questions: How does this journeying together happen in our local church? And what steps does the Spirit invite us to take in order to grow in journeying together?" wrote the bishop. "I invite everyone to reflect on these questions and then participate in the discussions, which will take place in various groups in your parish and on the diocesan level, sharing your thoughts and listening to what others have to say. Let us dream together.
"Truth is horizontal as well as vertical, and it takes humility to truly listen with an open heart to others whose life experience and perspective on things may be very different from our own. Yet the Holy Spirit is there as well — he's everywhere. I pray that through this synodal process we will better discern what God is asking of us today." To learn more, read the bishop's letter, Arkansas Catholic or visit the Synod 2021-2023 website.