St. Andrew classes to be in parish near you
Published: August 31, 2018
Classes in the St. Andrew School of Evangelization began in August and run through December to help participants go out into the world and proclaim the Good News. This program is offered on the parish level and is available to children 4-12, youth 13-17 and adults 18 and older. See our Calendar of Events to find details on courses, dates and locations.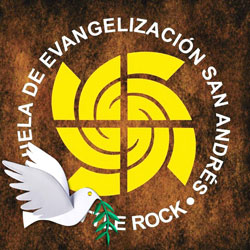 A diocesan team trains parish leaders to teach the courses in their own parishes in English and Spanish. Parishes in Rogers, Danville, Dardanelle, Conway, Little Rock, Siloam Springs, Berryville, Warren, El Dorado, Hamburg, Magnolia and others participate.
Jaime Torres, associate director of faith formation, oversees this program. He said the purpose of the program is, "to look for 'Peters' that serve, love and proclaim the Lord Jesus more and better than we ourselves do."
The goal is to establish "a school of evangelization in every parish of the Catholic Church, so that these parishes would not only be faith centers, but also a table where the Bread of the Word of God is distributed, forming evangelizers, to become an evangelized and an evangelizing Church." The ministry is sponsored by the diocesan Office of Faith Formation. For more information, contact Torres at (501) 664-0340, ext. 434.