Explore the Ignatian way at Lenten retreat
Published: March 5, 2021
Download and return the registration form above with deposit to the address provided. Space is limited. Register now. Complete fee is due by March 15. For more information, call the diocesan Vocations Office at (501) 664-0340, ext. 353.
"Lord, give me your love and your grace, that is enough for me." — St. Ignatius of Loyola
Deepen your friendship with the Lord in sacred stillness and quiet through the annual Ignatian Silent Directed Retreat March 18-21 at St. John Catholic Center in Little Rock.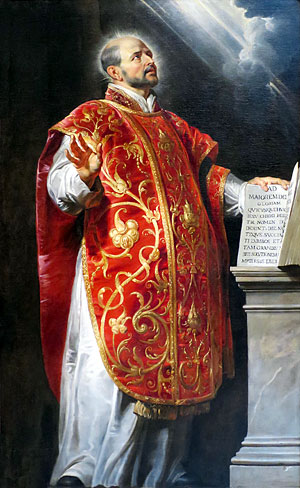 This Lenten faith formation program for adults will begin at 6 p.m. on Thursday and end on Sunday at noon in Fletcher Hall. Participants will learn about silent prayer and how to seek God and his plan for their lives in the sacred silence.
Face masks and physical distancing will be required. Anyone who is sick, has been sick, has a temperature or has been outside the country in the past 60 days will not be allowed to attend.
The retreat fee of $325 includes nine meals, accommodations for three nights and daily spiritual direction. Space is limited. Register as soon as possible to secure participation. The deadline is March 15. To register, download and return the registration form with non-refundable deposit of $100 or the total fee to the address provided on the form.
This event is sponsored by the diocesan Vocations and Seminarians Office. For more information, email Georgina Peña or call her at (501) 664-0340, ext. 353.