Delta conference to serve rural parishes
Published: August 9, 2018
To register, download and return this form to the address provided with fee. Call the Office of Faith Formation at (501) 664-0340 for more information.
The Delta Catholic Conference will be held Saturday, Sept. 29 at St. John the Baptist Church in Brinkley. This new, daylong event will focus on theme: "Laborers in the Vineyard," and address the challenges of discipleship in today's world and offer resources and tools to help participants grow in their relationship with Christ and develop or revitalize growth in their parish community.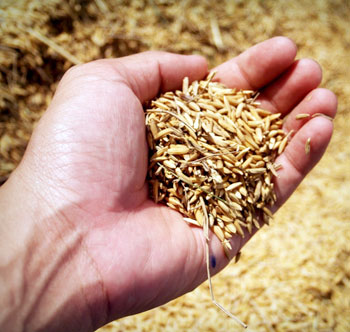 The conference will be presented by Catholic Rural Life, a national, Catholic nonprofit organization that has been dedicated to applying the teachings of Jesus Christ for the social, economic and spiritual development of rural America since 1923. It is sponsored by the Office of Faith Formation.
"Given the complexities of our lives — trying to raise a family, trying to navigate busy work and home schedules, trying to follow Christ — there is a great need for resources and training in how to grow in our relationship with Christ as a church community," wrote Father Erik Pohlmeier, diocesan director of faith formation, about the purpose of this conference.
The cost to attend is $20 per person if registered by Sept. 1. The cost is $30 after Sept. 1. This fee includes lunch. Download the registration form with fee and return it to the address provided. For more information, e-mail Jasmine Moore, in the Office of Faith Formation or call her at (501) 664-0340, ext. 323.