Come and See about priesthood Jan. 2-3
Published: December 11, 2020
This Event Has Been Canceled
This event was canceled because of the COVID-19 pandemic. To learn more, e-mail the diocesan staff member listed below or leave a message at (501) 664-0340.
"Come, follow me … and when you do, do not be afraid." "If such a call comes into your heart, do not silence it. Let it develop into the maturity of a vocation!" — St. Pope John Paul II
The next Come and See Retreat will be held Jan. 2-3 at St. John Catholic Center in Little Rock. Rooted in prayer and to consist of talks, group discussion, vocational videos and personal testimonies by priests and seminarians, this retreat is designed to help participants explore more deeply a possible calling to the diocesan priesthood.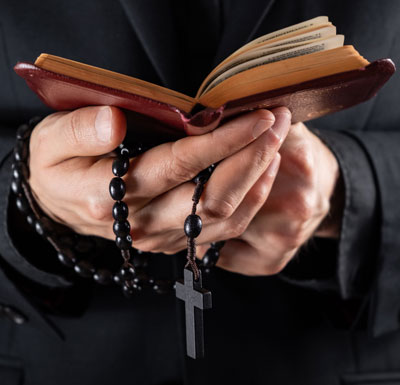 Masks and social distancing are required to safeguard against COVID-19. It is open to single men ages 16 and older. There is no cost to attend this retreat. Accommodations and meals will be provided. Transportation can be arranged if needed. Activities will be offered in English and Spanish.
The retreat will begin with screening and registration at 10:30 a.m., Saturday, Jan. 2 in Fletcher Hall followed by Mass at noon. The retreat ends at 1 p.m., Sunday, Jan. 3 after Mass.
Mail the registration form to the address provided or e-mail it to Maria Izquierdo-Roque by Dec. 21. For more information about the retreat, e-mail Maria Izquierdo-Roque or call her at (501) 664-0340.
This event is sponsored by the diocesan Vocations and Seminarians Office. To learn more about discerning a vocation to priesthood, read or listen to the vocation stories of the seminarians for the Diocese of Little Rock.
---