Arkansas Catholic students back at school
Published: August 20, 2019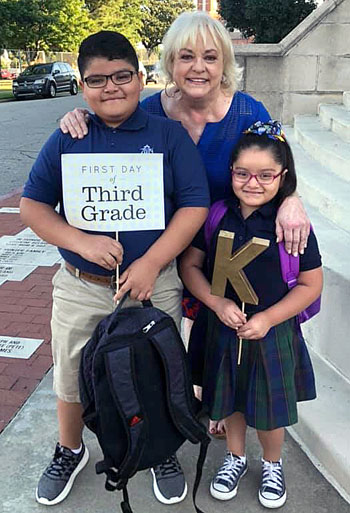 More than 6,600 Catholic school students returned to the classroom this month in Arkansas. There are 26 Catholic schools, including the newest school in northwest Arkansas, Ozark Catholic Academy, which opened in 2018. Catholic schools in the Diocese of Little Rock range from preschool to high school in 18 cities statewide.
The staffs of these schools have been preparing for the new school year for weeks, especially the principals. They attended a special retreat in July at Subiaco Abbey to enjoy fellowship, get updates from the Catholic Schools Office and prepare themselves spiritually for the important job of leading all those in their care into relationship with Jesus Christ and his Church. Theresa Hall, superintendent of schools, wrote about the retreat in a recent column.
A new policy manual for schools was also published this month. Visit the Catholic Schools Policy Manual to review these updates. For more information about our schools, visit the school map, statistics information or read the Catholic Schools Herald, which is published four times a year by Arkansas Catholic. The most recent issue was published Aug. 17. Articles on new curriculum and the groundbreaking of a new preschool building are featured. To find upcoming events for a school near you, visit our Catholic Schools Directory.