Your child will know they are loved by you
"Your child will know and love you for your courageous and unselfish decision."
Dear Birthmother,
Being pregnant may not be what you had planned for at this time in your life. You may feel alone, scared and confused. While you may not be sure of what you want to do, you do want to choose life. You are a very courageous and special woman, and we at Adoption Services support you on the decision to place the welfare of your child first.
We want you to be informed about adoption as an option to parenting a child that you may not feel ready to parent. Our agency is very respectful of a birthparent's right to choose to parent or place her child for adoption, and we will never pressure you about your decision. We are aware of how painful this time in your life can be.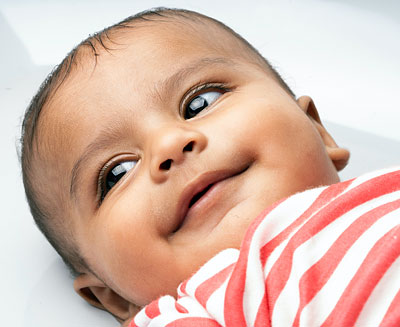 We are available to help you make the most positive choices for you and your child. There are many misunderstandings about adoption. Adoption is much more open than it used to be. Adoptive families are encouraged to keep in contact through the agency with the birthparents. The adoptive families are happy to provide information to you because they are so grateful for the loving gift you have given them.
They send letters and pictures and updates on the child and make sure that the child grows up knowing they are loved by their birthmother. You will be able to send letters and pictures, and request updates through our agency. Your child will know and love you for your courageous and unselfish decision.
We offer many services to the women who choose to work with us, including free counseling and legal services. We will assist with medical referrals, Medicaid applications, insurance needs and other financial referrals. We will also provide free aftercare and follow up services after placement. Services are also available for the birthfather, when appropriate.
We are aware that your pregnancy can affect other members of your family. We offer free counseling for them as well. We have many wonderful Christian families who are looking to adopt, and we will present to you profiles of families that most closely match what you want for your child. Before we show their profile, we do a thorough homestudy of each family which includes interviews, questionnaires, personal references, police and child abuse checks, physicals and visits to their home.
You help select the family that you feel is best for your child. Meeting the family is an option with most of our adoptions. We also help to reunite birthparents with their children if both parties agree and the child is of legal age. We provide the counseling and support needed to make the experience as positive for everyone involved as possible. We know that you are considering adoption because you love your child very much. You have many choices: Let us help you with one of the most important decisions you will ever make.
---
Additional Resources
The following offers additional resources to assist you as you consider whether to parent or place your child for adoption.
Birthmother Q&A — Answers commonly asked questions from birthmothers considering adoption for their child. Feel free to contact us directly with any other questions you may have or to get clarification about our services.
Adoption Stories — Adoptive parents and birth mothers share the challenges and joys of adoption in this special section from Arkansas Catholic newspaper