Director: Maura Salas, (479) 426-4911
General Coordinator: Fernando Serrano, (479) 721-1733
Training Director: Roberto Martinez, (903) 701-6722
Secretary: Roberta Morales
Treasurer: Rene Calderon (479) 903-1125
Transforming Force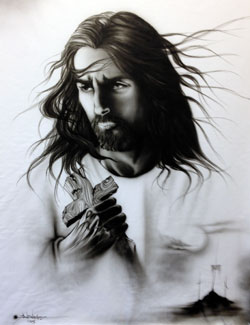 Fuerza Transformadora (Transforming Force) is a Catholic movement that was founded in 2006 by Jaime Torres, a former gang leader, to reach people who are struggling with drug and alcohol addictions, gang life and violence and help them learn about God and change their lives. Today, there are about eight established programs in Arkansas, Texas, Tennessee and Illinois.
This movement helps those who have been marginalized to become leaders. Through training courses and the development of skills and processes, this Spanish-language program helps participants assimilate into society, able to handle responsibility, while retaining their own personality and identity. This ministry is designed for adults ages 18 and older.
In November 2014, Catholic Extension in Chicago partnered with the Diocese of Little Rock, where Torres has worked since 2010 and currently serves as associate director of the Office of Faith Formation, to provide grants to dioceses throughout the country that want to implement the Fuerza Transformadora ministry in their communities. See Fuerza Transformadora events in Arkansas. To learn how to implement this program in your diocese, visit Catholic Extension. For more information, contact Jaime Torres, at (501) 664-0340, ext. 434.
---
---
Locations
St. Vincent de Paul Church, Rogers
Meeting Days: Mondays and Fridays, 7 - 9 p.m.
Contact: Concepcion Serrano (479) 586-8099
---
St. Raphael Church, Springdale
Meeting Days: Tuesdays and Thursdays, 7 - 9 p.m.
Contact: Juan Granados (479) 806-3801
---
Immaculate Conception Church, Fort Smith
Meeting Days: Saturdays, 4 - 6 p.m. and Sundays 2 - 4 p.m.
Contact: Juan Mota (479) 462-7023
---
St Edward Church, Texarkana
Meeting Days: Fridays, 7 - 9 p.m.
Contact: Manuel Camarillo (903) 280-0792
---
St. Barbara Church, De Queen
Meeting Days: Fridays, 7 - 9 p.m.
Contact: Ignacio Lara (870) 784-4948
---
Our Lady of Good Hope Church, Hope
Meeting Days: Fridays, 7 - 9 p.m.
Contact: Leticía Domínguez (870) 826-7402
---
St. Catherine of Siena Church, Atlanta, Texas
Contact: Alejandro Rico (903) 650-2290
---
Director: Maura Salas, (479) 426-4911
General Coordinator: Fernando Serrano, (479) 721-1733
Training Director: Roberto Martinez, (903) 701-6722
Secretary: Roberta Morales
Treasurer: Rene Calderon (479) 903-1125