Special collection to be taken up for Haiti
Published: August 20, 2021
Bishop Anthony B. Taylor issued the following letter, Aug. 20, 2021, to be read at all Masses requesting a special collection be taken up to help the people in Haiti. Parishes are to send donations to: CRS Haiti Collection, Finance Office, Diocese of Little Rock, P.O. Box 7565, Little Rock, AR 72217-7565
"Dear Friends in Christ,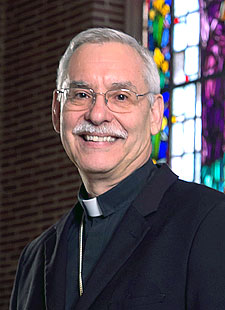 "Our diocese is taking up a special collection for Catholic Relief Services to help the people in Haiti.
"Following a devastating massive earthquake on August 14 and two tropical storms, Catholic Relief Services has ramped up its emergency relief and recovery efforts to help the Haitian people deal with their immediate needs for potable water, food, emergency shelter, sanitation and hygiene supplies.
"Eventually, they will transition to a recovery program in Haiti to help repair and rebuild homes and the damaged water infrastructure. They will also train and invest in restoring livelihood activities to enable the Haitian people to earn income to support themselves and their families.
"Please be as generous as you can to help bring hope and healing to our sisters and brothers in Christ in Haiti through Catholic Relief Services, and let us pray for the Lord to protect them in their struggle to recover.
"Sincerely in Christ,
+Anthony B. Taylor
Bishop of Little Rock"