Open your heart and home to adoption
Published: November 1, 2018
Did you know that more than 100,000 children and teens in foster care in the United States are waiting to be adopted? More than 100,000 children and teens whose parental rights have been terminated and who are languishing in foster care waiting, hoping, praying and longing for a forever family.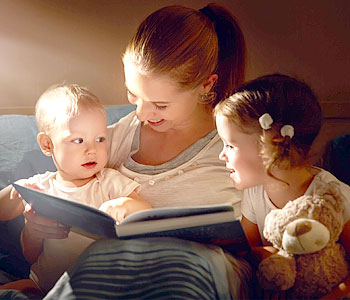 November is National Adoption Month. As we celebrate and support adoptive families, let us also discern if God is calling us or someone we know to adopt. To learn more about adoption from foster care, see this FAQ from AdoptUSKids. To learn about adoption from foster care in Arkansas, visit Project Zero or find 43 Ways Everyone can Celebrate National Adoption Month from Adoption Network Law Center.
The Christian initiative, Children of Arkansas Loved for a Lifetime (CALL), reaches out to churches, including Catholic churches, statewide to help members become foster or adoptive parents in Arkansas. The number of children in foster care is at an all-time high and CALL believes "the body of Christ should be first in line to take care of these children." To learn more, visit the CALL's website.
National Adoption Day is Nov. 17. More than 400 cities nationwide participated in the 2017 National Adoption Day to finalize nearly 5,000 adoptions of youth previously in foster care. The average wait to be adopted from foster care nationwide is three years. Organizers of this event work with policymakers, practitioners and advocates to finalize adoptions to show children that one day can be life-changing.
Adoption takes many forms. In 2017, Arkansas Catholic published a special section about various aspect of private, infant adoption, including interracial adoption, reunification with birth parents, the challenges and misconceptions of adoption, frequently asked questions and more. For more than 30 years, the Diocese of Little Rock has operated Catholic Adoption Services, a non-profit, Arkansas-licensed, child placement agency and ministry of Catholic Charities of Arkansas. If you would like information about making an adoption plan for your baby or becoming adoptive parents, contact Antje Harris, LSW, director of Catholic Adoption Services, at (501) 664-0340, ext. 347
---