Marriage in trouble? Let Retrouvaille help
Published: February 11, 2022
Click on the button above to register for a Retrouvaille weekend in Arkansas. Weekends are scheduled Feb. 25-27 and Sept. 23-25. The weekend experience is followed by a series of 6 to 12 sessions over a three-month period. For more information, contact Elizabeth Reha, director of family life, at (501) 664-0340, ext. 373.
Do you feel lost, alone or bored in your marriage? Are you frustrated, hurt or angry with your spouse? Are you constantly fighting? Or, do you simply shut down? Have you thought about separation or divorce? Does talking about it only make it worse? Retrouvaille is available to help.
This program offers tools needed to rediscover a loving marriage relationship. Thousands of couples headed for cold, unloving relationships or divorce have successfully overcome their marriage problems by attending the program. It consists of a weekend experience followed by a series of 6 to 12 post-weekend sessions over a three-month period. It provides tools to help couples with troubled marriages to heal.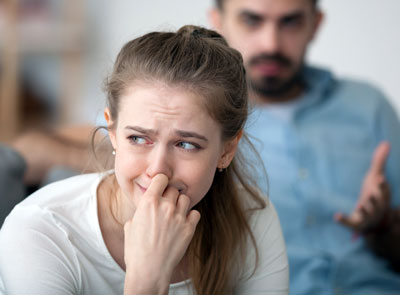 The main emphasis of Retrouvaille is on communication in marriage between husband and wife. It gives couples the opportunity to rediscover each other and examine their lives together in a new and positive way. Separated and divorced couples are also encouraged to attend.
Weekends will be held Feb. 25-27 and Sept. 23-25 this year at St. John Catholic Center in Little Rock. The schedule begins at 7 p.m. on Fridays with registration and closes with Mass on Sunday afternoons. Information on the follow-up sessions is announced during the weekend.
A registration fee of $200 is requested, but no couple is ever denied the chance to heal and renew their marriage because of financial difficulties. During the weekend, couples are asked for a donation. This donation covers the expense of both the weekend and the follow-up sessions. To attend, register online at www.helpourmarriage.org, or call (501) 834-1956.
Retrouvaille is sponsored by the diocesan Family Life Office. For more information about these events in Arkansas, contact Elizabeth Reha, family life director, at (501) 664-0340, ext. 373. To participate in another state, visit www.helpourmarriage.org to learn more.
---