Lenten 40 Days for Life goes to March 28
Published: February 19, 2021
The Lenten campaign of 40 Days for Life is being held outside the Planned Parenthood clinic at 1501 Aldersgate Road in Little Rock, a place where chemical abortions take place. The Little Rock prayer vigil was supposed to begin on Ash Wednesday, but was canceled because of winter weather. Prayer warriors are invited to pray outside the clinic from 7 a.m. to 7 p.m. daily through March 28.
The international 40 Days for Life ministry highlights prayer, fasting and a peaceful, prayer vigil outside an abortion facility to pray for an end to abortion. For details about the Little Rock campaign, download the flyer, visit the website or get the latest information from Facebook. If you would like more information or volunteer to help, contact Nancy Meneley, coordinator, at (501) 952-3141 or 40daysforlifelittlerock@gmail.com.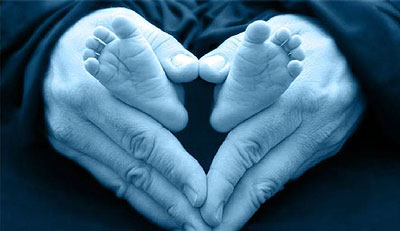 Everyone is invited to join Bishop Anthony B. Taylor when he prays the Stations of the Cross outside Planned Parenthood at 11 a.m., Friday, March 12. Please wear a mask and observe physical distancing.
In a Feb. 9 letter to Catholics participating in 40 Days for Life and other prayer events outside abortion facilities, he pointed out that recently several abortion protesters were arrested at the surgical abortion facility, and asked "all Catholics not to engage in any activity that is unlawful, including trespassing."
"When you pray, perhaps you'll see a young woman entering Planned Parenthood. Try to image the fear or hopelessness she might feel. Try to see her as a beloved daughter of God and reach out to her as Jesus himself might — with love, not condemnation. All life issues are connected. She might be struggling with poverty, racism, domestic violence, or other issues we can't even guess, but make it difficult for us to truly understand how she came to seek abortion. Let us have as much concern for her life and for her dignity as we have for the life of the child in her womb," he wrote.
"If during your prayer time there are others present who are disruptive or disrespectful, I ask you to separate yourselves from them. Words or actions that do not uphold the God-given human dignity of any person are contrary to our mission to respect and protect every human life, at every stage and in every circumstance," he added. Read the entire letter in English or Spanish.
For more information, contact Catherine Phillips, respect life director for the Diocese of Little Rock, at (501) 664-0340, ext. 326.
---