Celebrate 20 years of Divine Mercy Sunday
Published: April 17, 2020
Watch Pope Francis Divine Mercy Sunday Mass
Click on the link above to watch Pope Francis celebrate Mass at the Church of the Holy Spirit in Sassia, the center of the devotion to divine mercy in Rome, on Sunday, April 19 live on Facebook and YouTube. This church contains relics of both St. Faustina Kowalska and St. John Paul II. Bishop Anthony B. Taylor will celebrate a bilingual Mass at 10 a.m. live on the Diocese of Litlte Rock YouTube channel and Facebook page from the House of Formation in Little Rock.
"Divine Mercy reaches human beings from the heart of Christ crucified. … Today, fixing our gaze with you on the face of the Risen Christ, let us make our own your prayer of trusting abandonment and say with firm hope: 'Jesus, I trust in You!'" — St. John Paul II, canonization Mass of St. Faustina Kowalska, May 1, 2000.
This year, we celebrate the 20th anniversary of the institution of Divine Mercy Sunday on April 19. The celebration of Christ's resurrection continues with this feast, which recognizes that God's love and mercy endure forever and overcome any sin that separates us from him.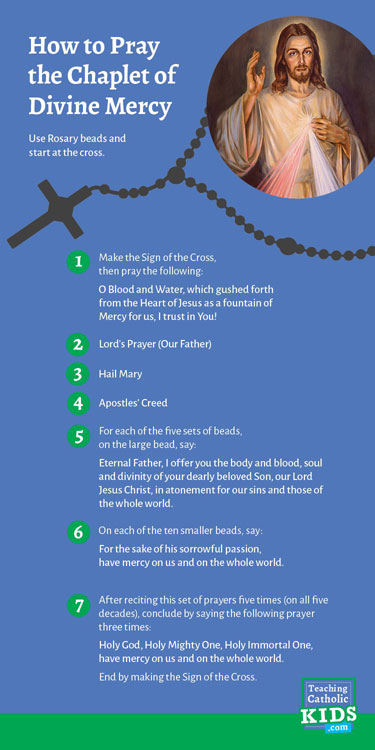 In the 1930s, Jesus appeared to St. Faustina Kowalska, a Polish nun, and directed her to promote his divine mercy worldwide. St. John Paul II canonized St. Faustina on May 1, 2000. Five days later the Vatican decreed that the Second Sunday of Easter would henceforth be known as Divine Mercy Sunday.
Ordinarily, parishes would host holy hours before the Blessed Sacrament, offer the sacraments of anointing of the sick and reconciliation and pray the Chaplet of Divine Mercy, Benediction, Praises of Divine Mercy, Litany of the Precious Blood or other prayers and songs in their churches. But this year, public Masses and other events in churches are suspended because of the COVID-19 pandemic.
Therefore, Catholics are invited to mark Divine Mercy Sunday by taking advantage of online celebrations and praying at home. Many Arkansas clergy are live streaming their Masses. Visit our online Mass page to find a list of parishes, their schedules and links to their Facebook pages and YouTube channels. Visit their pages directly to see if they might be offering special holy hours for this feast as well.
Our Sunday Visitor offers this suggestion: This year, consider praying the Chaplet of Divine Mercy "for those who have died because of the coronavirus and for their loved ones, for those who are working on the front lines to treat and combat the virus, for a swift end to the pandemic, for all those who are struggling with loneliness, anxiety and financial/job concerns, and for those who despair of finding God's mercy, especially during this difficult time when so much of the Church's healing ministry is restricted. 'Holy God, Holy Mighty One, Holy Immortal One, have mercy on us and on the whole world.'"
If you have your own subscription or one through your parish, FORMED.org is offering a reflection series based on highlighted clips from the Augustine Institute original series, "Divine Mercy: The Second Greatest Story Ever Told." It begins on Divine Mercy Sunday. If you don't have a subscription, sign up here. FORMED, which offers Catholic resources for all ages on demand, is offering free subscriptions to everyone for 40 days during this crisis.
---
---
---