Bishop: Vaccines are "morally permissible"
Published: December 31, 2020
Bishop Anthony B. Taylor released the following statement Dec. 21, 2020, regarding COVID-19 vaccines.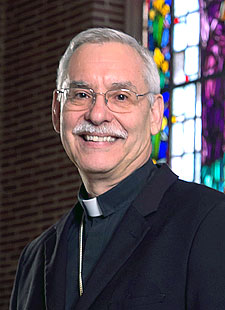 "As vaccinations against COVID-19 have begun in the United States, some parishioners have asked whether it is morally permissible to receive a vaccine since all of the vaccines currently in use were developed with some connection to a past abortion.
"I commend these concerned persons for their careful consideration of this matter, but I also wish to be very clear here: receiving the vaccine is morally permissible. In fact, to be vaccinated against COVID-19 now is morally praiseworthy inasmuch as it protects the health of the person being vaccinated and likely protects others as well.
"This matter has been addressed recently by the United States Conference of Catholic Bishops and by the Holy See. For further information, see those statements, which I fully support. In short, receiving one of the vaccines currently available is justified because (1.) the connection to a past abortion is remote, (2.) the need to protect others from COVID-19 is so great, and (3.) there is currently no vaccine available which is completely free of these concerns.
"Sincerely in Christ,
+Anthony B. Taylor
Bishop of Little Rock"