Back to School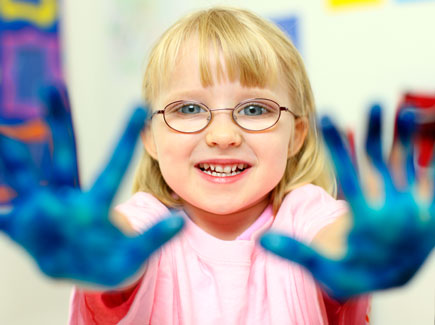 Catholic Schools in the Diocese of Little Rock return to the classroom beginning Aug. 13. There are 28 Catholic schools that range from preschool to high school in 18 cities across Arkansas. Visit a school near you to access its school calendar and other news, or see the school map or statistics to learn more. The Catholic Schools Office oversees the state's Catholic schools. For more information, contact the office or read the Back to School section in the Aug. 16 issue of Arkansas Catholic
Monk makes final vows at Subiaco
Father Elijah Owens, OSB, made his solemn profession of vows as a monk of Subiaco Abbey Aug. 11 at St. Benedict Church. He made this lifelong commitment after completing a period of triennial vows. He has served at Subiaco Abbey and Subiaco Academy as assistant vocation director and a religious studies teacher.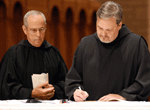 Father Owens was born in Mt. Airy, N.C., and worked for the U.S. government before entering the seminary and being ordained a priest for the Diocese of Wheeling-Charleston, W.V. There he served for 15 years in various assignments before being released to explore monastic life at Subiaco Abbey.
Following his solemn profession, Father Owens was assigned by Abbot Jerome Kodell, OSB, to pursue liturgical studies at St. John University in Minnesota and the Pontifical Institute of Liturgy at the Pontifical University of Sant'Anselmo in Rome. Today the abbey is comprised of 35 professed monks and eight men in formation.
Institute for Faith and Life to offer training
Youth and single young adults ages 16 and older are invited to participate in Curso de Formación en Pastoral Juvenil Hispana (Formation Course in Hispanic Youth Ministry), an eight-course training program presented in Spanish by the Institute for Faith and Life and sponsored by the diocesan Hispanic Ministry Office. It will be held Aug. 23-24 at St. John Catholic Center in Little Rock, Sept. 27-28, Oct. 25-26 and Nov. 15-16. These weekend workshops will be held from 8 a.m. to 8 p.m. on Saturdays and 8 a.m. to 2 p.m. on Sundays.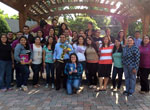 Courses will include: introduction to youth ministry; Jesus: center and goal of youth ministry; the sacraments and Christian living; maturation process as persons; the young Church of today and the its mission among young people; processes, methods and techniques for an effective youth ministry; fundamental principals of ministry planning; and spirituality of young people in youth ministry; retreat of the Vine Dresser. The cost per person is $75. To register, download the registration form or contact Rocio Montes, associate director for Hispanic Youth and Young Adult Ministry, at (501) 664-0340, ext. 364.
Sidewalk training workshop to be held Aug. 23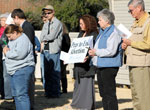 The diocesan Respect Life Office will sponsor a workshop for those who would like to be trained as a sidewalk counselor outside an abortion clinic. Julia Pritchett of Sidewalk Advocates for Life will present the workshop on Saturday, Aug. 23 from 9 a.m. to 2 p.m. at St. John Catholic Center in Little Rock.
This event will include prayer and training to assist families who are experiencing feelings of helplessness during an unplanned pregnancy. The workshop is free, but participants are asked to register by Aug. 18 by e-mailing Rebecca Mullican or calling her at (501) (501) 664-0340, ext. 326.
Submit your job opening on this website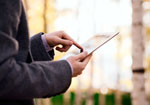 Advertise your parish or school job opening by posting it to Employment Opportunities in parishes and schools. To submit an employment listing, go to: Submit Employment Listing. To see what openings are available at the Diocese of Little Rock, visit Employment Opportunities at the Diocese of Little Rock. If you need a long-term volunteer at your school or parish, submit a volunteer listing online. To submit a volunteer listing, go to: Submit Volunteer Listing.
Ministry Spotlight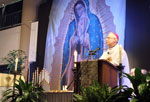 Office of the Bishop
Through the Office of the Bishop, Bishop Anthony B. Taylor shepherds the people of the diocese with the assistance of his priests who lead the parishes and ministries under the bishop's guidance and leadership. Together they work to proclaim the Good News of Jesus Christ with the goal of leading all people to eternal life in heaven. Learn more
---
What's New
---
Special Features
---
Submit an Event
Aug. 22 - Aug. 23: PTO Rummage Sale
Aug. 23: 3rd Annual Parish Picnic
Aug. 23: Endless Summer Party
Aug. 23: Training Day for Sidewalk Advocates
---
Subscribe
What are the secrets of Christ the King's success?
Pastoral leadership, parish devotion spurs Christ the King vocations ...
Immunizations added to back-to-school to-do list
State health department updates immunization requirements for students ...
Christ in Eucharist at center of Steubenville events
Missouri State University hosts 300 Arkansas youth at conference ...
---