Diocese closes because of weather
The offices of the Catholic Diocese of Little Rock will be closed Friday, Dec. 6 because of inclement weather. All Catholic schools in Little Rock and North Little Rock are also closed. To reach a member of the staff, send an e-mail or leave a phone message by calling (501) 664-0340. He or she will respond when the offices reopen. Thank you for your patience.
Marian feasts to be celebrated during Advent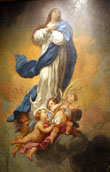 Normally, the solemnity of the Immaculate Conception of the Blessed Virgin Mary is celebrated on Dec. 8, but since it falls on the Second Sunday of Advent this year, the feast has been transferred to Monday, Dec. 9. Therefore, it is not a holy day of obligation this year. However, the importance of the feast remains. It acknowledges that Mary, the mother of Jesus, was conceived without original sin. Learn more by visiting the Catechism of the Catholic Church.
On Thursday, Dec. 12, we celebrate the feast of Our Lady of Guadalupe. In 1531, Mary appeared to Juan Diego in a small village near Mexico City. As a result, millions converted to the faith. Our Lady of Guadalupe is not only the patroness of Mexico, but of all the Americas. Special celebrations mark this feast in parishes across Arkansas. See our Calendar to find events in your area
Appeal to help with Catholic school tuition
The Catholic Schools of Arkansas Scholarship Appeal has been established to provide scholarships for students who cannot afford their tuition. The appeal's theme is "Invest in the Future, Continue the Tradition." The diocese's Catholic Schools Office mailed a letter to all Catholic households in Arkansas this week to request tuition assistance for the 28 Catholic schools across the state.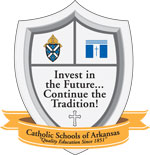 The schools subsidize the cost to educate each child through donations, fundraisers and parish subsidies. In addition, some families apply for need-based scholarships to lower the costs of their portion of the tuition, but many schools are not able to cover the entire amount the families need. "We will supplement what the schools are already doing," said schools superintendent Vernell Bowen. "We don't want to lose students because they can't afford it."
To make a donation, please download and complete the donor form and mail to: Catholic Schools of Arkansas Scholarship Appeal, Diocese of Little Rock, P.O. Box 7269, Little Rock, AR 72217-9902. For more information, contact the Catholic Schools Office.
Input sought for synod on marriage, family
In preparation for the Third Extraordinary General Assembly of the Synod of Bishops, Bishop Anthony B. Taylor is asking Catholics in Arkansas to complete a questionnaire on marriage and family issues by Dec. 6. He plans to use this input to help form our diocese's response, which come at the request of Pope Francis.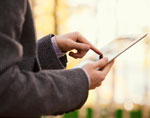 The worldwide synod will focus on the "Pastoral Challenges to the Family in the Context of Evangelization." It will be held Oct. 5-19, 2014. In a Nov. 18 letter to clergy and laity, Bishop Taylor explained, "This is not a referendum on Church teaching, nor is the doctrine of the Church in question." What is sought is input on "what can be done to articulate Church teaching in a way that will open people's hearts anew to the grace of salvation and the embrace of Jesus' merciful, forgiving love."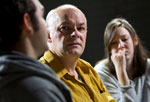 Ministry Spotlight
Alcohol and Drug Ministry
This ministry educates parishes, other diocesan groups and diocesan clergy on alcohol and drug issues. It offers resources, referrals and information about interventions and assists parishes in initiating 12-Step programs as needed. It also acts as the liaison between the diocese and the Calix Society, which promotes spiritual development for recovering addicts. Learn more
---
What's New
---
Special Features
---
Submit an Event
Dec. 6 - Dec. 7: Little Rock Theology Institute I, II and III
Dec. 7: Supper with Santa
Dec. 7: Annual Christmas Dinner Dance and Silent Auction
Dec. 7: Exposition of Sacred Relics and Presentation
---
Subscribe
Pine Bluff soup kitchen feeds faithful, hungry alike
New parish soup kitchen feeds the body and the spirit in ...
Little Rock parish campaign to update school facilities
Christ the King Church announces ambitious plans for improvements ...
Beware 'Christmas creep' of commercialism, secularism
Advent is the ideal means to keep the season's meaning close ...
---