Arkansas Gives Campaign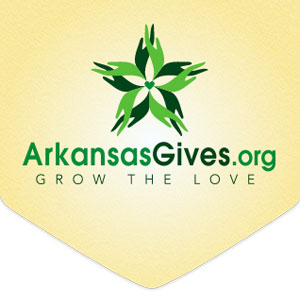 Arkansas Gives is an annual fundraising campaign that takes place over a 12 hour period that allows member nonprofits to receive online donations through arkansasgives.org. The project is sponsored by the Arkansas Community Foundation.
Catholic Charities of Arkansas participated in the campaign for the first time on April 7, 2016. Patrick Gallaher, director of Catholic Charities, said 68 people contributed $7,065. An additional $488.16 was donated by First Security Bank as a bonus. Statistically, Catholic Charities ranked 41 out of 108 large charities in the amount donated and was 23 out of 108 in the total number of donors.
He said donations came from communities statewide, including: Arkadelphia, Pocahontas, Mountain Home, Cabot, De-Valls Bluff, Maumelle, Scranton, Alexander, Bella Vista, North Little Rock, Hot Springs Village, Conway, Fayetteville, Hot Springs, Mabelvale, Haskell and Little Rock. The following Q&A is available for donors seeking to participate in the Arkansas Gives Campaign.
How do I make a donation?
On the designated day in April, between the hours of 8 a.m. and 8 p.m., go to arkansasgives.org and make a donation by credit card. Be sure to designate your donation to Catholic Charities of Arkansas. All donations made through Arkansas Gives are tax deductible.
What will Catholic Charities do with the donations?
The simple answer: We will fight poverty in our state through our existing programs. We will help fund adoptions so that babies will be born and not aborted.
We will help fund our parish social ministry and social action programs to assist families in financial crisis, those who are hungry, with substance abuse or mental health challenges or are in prison.
We will help find health and dental care for those without insurance. And through our immigration offices we will welcome the stranger, find protection for those caught in human trafficking, and help qualified immigrants become new Americans.
What else can I do to help?
By participating and generating donations, Catholic Charities of Arkansas has the opportunity to compete for bonus donations from a fund maintained by the Arkansas Community Foundation. Please help us by encouraging your fellow parishioners, classmates, friends and family to donate to this campaign. Share this page on Facebook or download and print out the flyer to spread the word.
How can I learn more?
The Arkansas Gives campaign is sponsored by the Arkansas Nonprofit Association and the Arkansas Community Foundation. For more information about this campaign, visit arkansasgives.org. To learn more about Catholic Charities of Arkansas, call (501) 664-0340 or visit www.dolr.org/catholic-charities.