Women, men invited to focus on faith days
Published: January 12, 2023
Special days to focus on faith for women and men will be held at Christ the King Church in Little Rock leading up to the Lenten season. Both encourage participants throughout Arkansas and beyond to attend. The Women of Hope, A Day of Retreat will be held Saturday, Feb. 4, and the Arkansas Catholic Men's Conference will be held Super Bowl Saturday, Feb. 11.
Bishop Anthony B. Taylor will celebrate the opening Mass for this retreat at 8:45 a.m. at Christ the King Church. Check-in and the sacrament of reconciliation will be available before Mass beginning at 7:45 a.m. The day, which will also include lunch, inspirational talks, praise and worship music and adoration, will conclude at 3 p.m. All women ages 18 and older are invited. Register online.
Featured speakers will be author and Catholic TV host Sonja Corbitt, writer Franchelle Jaeger and singer and songwriter Sarah Kroger. Father Patrick Friend, chaplain of Catholic High School for Boys in Little Rock, will be the retreat spiritual director and homilist at Mass.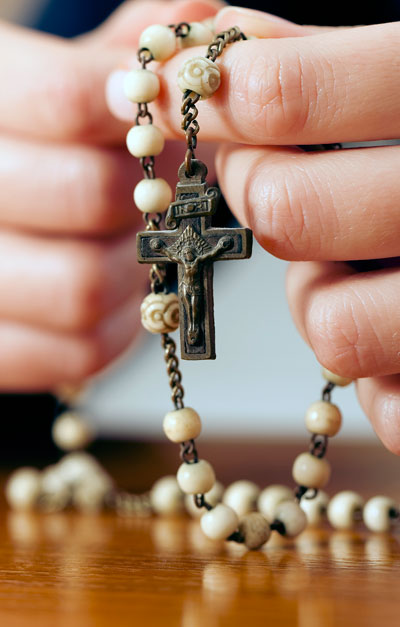 The cost is $60 per person. Scholarships are available. This includes a bonus event, "An Evening of Preparation" on Friday, Feb. 3 from 5:30 to 7:30 p.m. This evening will include reconciliation, adoration of the Blessed Sacrament and guided prayer. Praise and worship music will be provided by Sarah Kroger.
The first Women of Hope, A Day of Retreat was held in 2022. Founders of this event hope to "provide an atmosphere of hope where women can rediscover God's immense love while allowing the outside world to take a backseat, at least for the day." For more information, visit the retreat's website or email womenofhope@ctklr.org.
Bishop Taylor will also celebrate the Mass to begin this event at 8 a.m. at Christ the King Church. Check-in begins at 6:45 a.m. followed by a rosary at 7:30 a.m. to prepare for Mass. The day, which will also include breakfast and lunch, presentations from guest speakers, the sacrament of reconciliation, roundtable discussion and adoration, will conclude by 3 p.m. All men are invited. This year, fathers and sons are encouraged to attend. Register online.
Dr. Edward Sri, theologian, author and well-known speaker and pilgrimage leader will be the featured speaker. With Curtis Martin, Sri is a co-founder of FOCUS (Fellowship of Catholic University Students) and currently serves as senior vice president of apostolic outreach. Father Ruben Quinteros, pastor at Immaculate Heart of Mary Church and St. Mary Church in North Little Rock, will also speak. This year's theme will be "Knowing Jesus Through Prayer and Scripture."
This conference was founded in 2010 with the mission to unite Catholic men in Arkansas and inspire them to act on their faith, by providing education, fellowship and encouragement. It is free to attend, but donations are welcome. For more information, visit the conference website, Facebook page or contact Brian Gilmartin at (501) 765-1300 or email brian.gilmartin@arcatholicmen.com.
---
---