Seminarians take key steps to priesthood
Published: December 4, 2017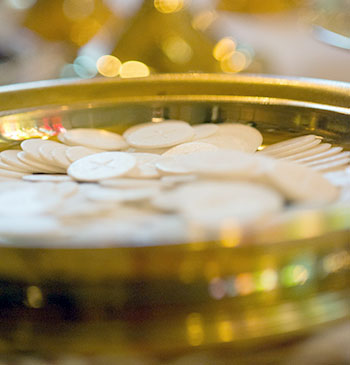 Bishop Anthony B. Taylor will celebrate the Installation to Lector, Acolyte and Candidacy Mass at 10 a.m. at the Cathedral of St. Andrew in Little Rock on Sunday, Dec. 17. During this Mass, eight Diocese of Little Rock seminarians will be recognized for taking these steps toward ordination to the priesthood. All are invited to attend.
The admission to candidacy will be conferred on Jon Miskin who has demonstrated the necessary qualifications for ordination. Daniel Velasco and Joseph Friend will be commissioned as acolytes to serve at the altar during Mass, assist in the purification of Communion vessels and take holy Communion to the sick.
Emmanuel Torres, Ben Riley, Alex Smith, Omar Galván and Brian Cundall will become lectors, which will allow them to proclaim the Word of God during liturgies and catechize the faithful.
This event is sponsored by the Vocations and Seminarians Office. For more information, contact Miriam Gallaher at (501) 664-0340, ext. 337. To learn more, vist the seminarian directory. Read or watch the vocation story for a seminarian by clicking on their photo.